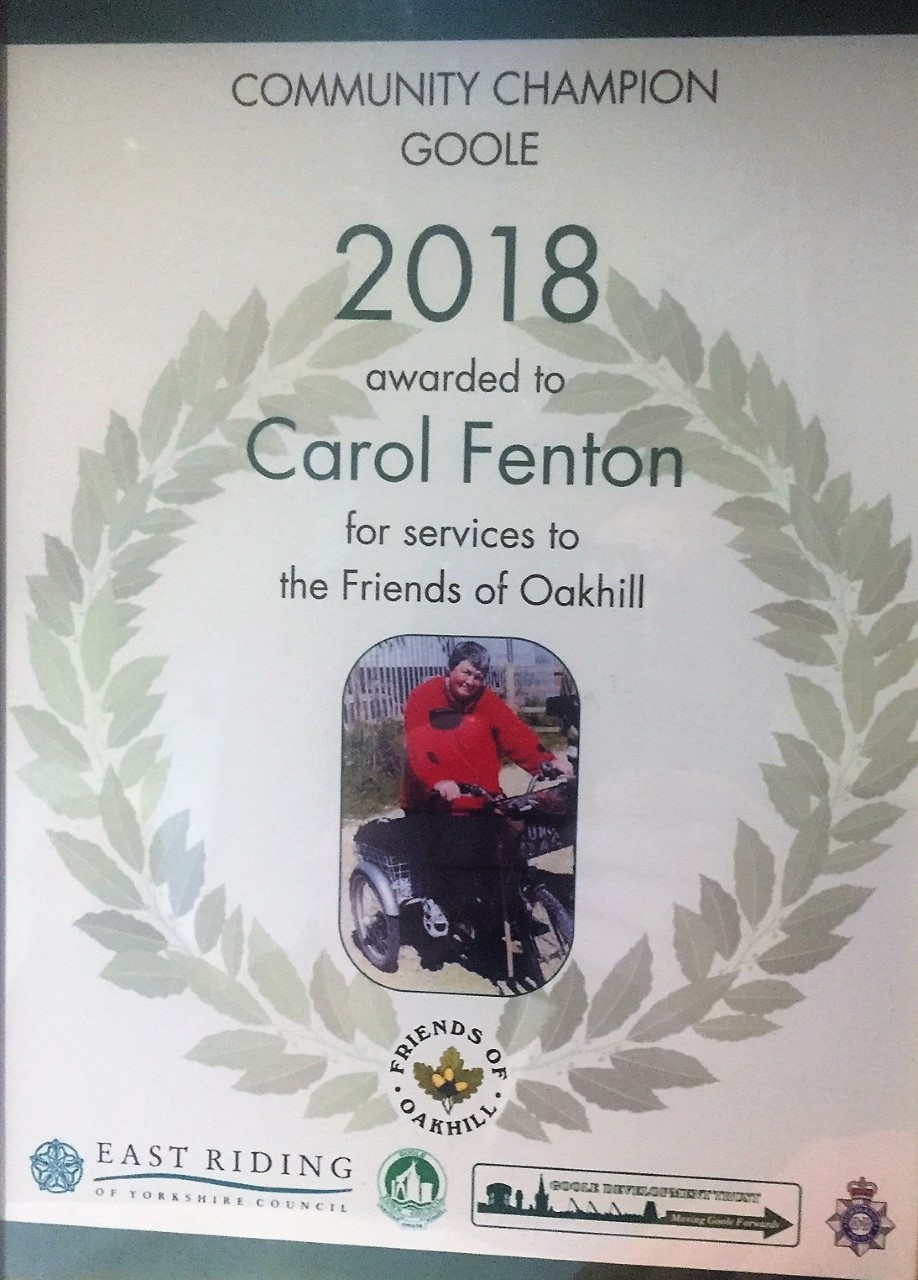 It's with a heavy heart that we need to announce the passing of our dear friend and members' representative Carol Fenton.
For years she has championed Oakhill and lobbied for greater access for all, which in the last few years with reduced mobility herself,  became more important to her.  She could be found onsite in all weathers on her trusty trike and always had time to stop and talk to anyone and explain the many wonders to be found around Oakhill.
Her patience made her a great photographer and she took some amazing pictures most of us could only dream of.
Our sympathies go out to her family; Oakhill won't be the same without you.
Friends of Oakhill.