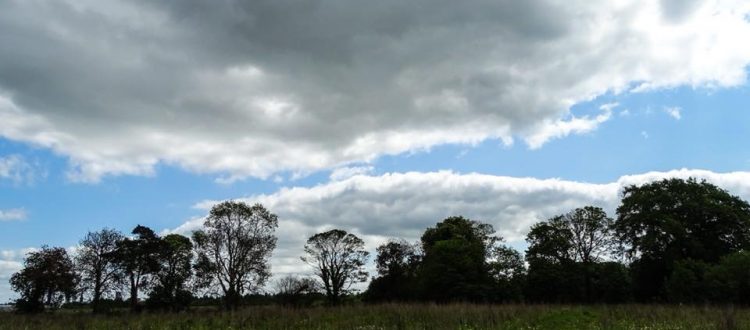 Every year it seems like a good idea, to organise an early morning walk around the reserve to listen to the fantastic dawn chorus, but  at  4.30am when my alarm was going off I could of  quite easily rolled back over and gone back to sleep.
After a strong cup of tea I was wide awake and raring to go, and what a morning we were greeted with, the most glorious sunrise over Goole as we gathered in the car park. It was a great turnout for such an early start and as we set off we were serenaded by a Cuckoo ( an uncommon sound nowadays ).
Meadow pipits and Skylarks rose into the air singing as they climbed into the sky and from the reed beds Sedge and Reed warblers reeled away. As we walked along we suddenly were stopped in our tracks by a Grasshopper Warblers unmistakable call, the first time this summer visitor has been recorded for 3 years.
Turtle doves, one of our star species, called briefly and a pair of Willow tits,  another bird in rapid decline, were seen foraging in the tree tops.
On Oakhill pond there was a pair of Great crested grebes with the female sitting on a nest, and tufted ducks dived for food.
After a brief pit stop we carried on towards the brick ponds continuing to be serenaded by species such as Song thrush and Blackcap.
Back in the car park as we were saying goodbye to all our hardy visitors a pair of Oystercatchers flew over making their unmistakable piping call. These made 39 species in total, and with some surprising common omissions such as Long tailed tit and Bullfinch, it was a good total.
Here's to next year's early rise!!!
Daniel Challenger