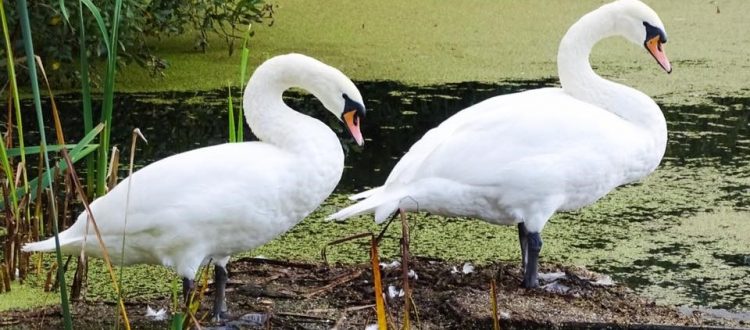 Very soon, we will be witnessing the new birth of wildlife that occurs without fail every spring time down at Oakhill and the Brick Ponds.The winter migrants will give way to summer migrants and the swallows and swifts will be soon dive bombing every walker who ventures down the paths and tracks, damsels and dragonflies will be darting to and fro, eagerly feeding upon a myriad of insect life, along with the flies and midges eager for blood!
Already, the first signs of pairing up and the first flush of spring are visible, maybe this year we might hope for swans and some cygnets to once again frequent our precious waters? I have great hopes for this forthcoming spring and summer, alas, tempered by the promised development work, but progress at any cost I suppose!
Some great work has been done by all involved in this local gold mine and hopefully those who participate in the upkeep can even further improve the potential of the site despite the impending cloud that is surely going to descend.
Glenn Webb